Mining and Extractive
Industry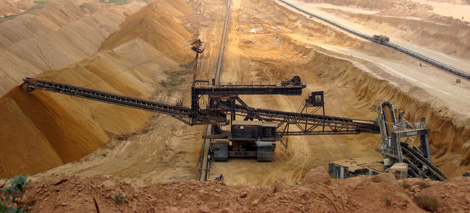 Industrial Automation is a major and important component in Mining and Processing of various commodities including, iron ore, coal, gold, copper, zinc, cobalt, nickel, uranium, diamonds, phosphates lime, cement and mineral sands with operations often in remote locations.
ZI-ARGUS has the capabilities to design, build and implement the right Industrial Automation and Process Control Systems required for the Mining and Extractive Industry. This in order to optimize production capacity, reduce downtime, increase quality and therefore raise Overall Equipment Efficiency (OEE) of Mining and Mineral Extraction plants with a strong focus on Safety. The importance of process analysis, system design and modelling, programming methodologies, factory acceptance testing, commissioning and project implementation is recognized by ZI-ARGUS as being fundamental and crucial to a successful project outcome while fast and knowledgeable after sales service further guarantees smooth operation.
ZI-ARGUS offers a unique opportunity to increase the efficiency of your operations. ZI-ARGUS solutions help you attain more reliable levels of automation and control, increased flexibility and scalability while minimizing costs.
Our services include:
System Design and Engineering
Process Control Systems
Manufacturing Execution Systems (MES/ MIS)
Visual Inspection Systems
Material Handling and Conveying Systems
Tracking and Traceability Systems
Plant Monitoring Systems
Product Batching Systems
RFID and Bar Coding Systems
Environmental Services