Data Centres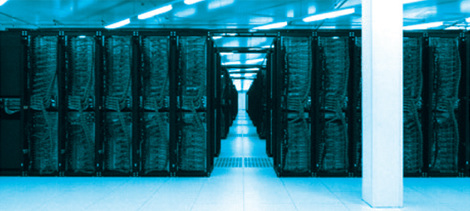 With tens of thousands of data items to monitor and report, it is essential to coordinate the multitude of systems throughout a facility. ZI-ARGUS has experience and expertise in these installations and applications. We ensure a thorough technical understanding of the interoperation of a facility's distinct subsystems with an integrated Electrical and Power Management System (E&PMS). The E&PMS incorporates all critical electrical systems, including the following:
Fuel Systems and Diesel Rotary Uninterruptable Power Supplies (DRUPS)
High Voltage (HV), Low Voltage (LV) and Mechanical switchboards
Static Transfer Switches
Power Distribution Units (PDU)
LV distribution boards through to (HV) transformers
A typical ZI-ARGUS system controls, records and monitors Building Management. Environmental Management, Electrical Management and Process Control can be regulated, as well. Typical equipment can include:
HVAC – Air Handling Units, Exhaust Fans, Fan Coil Units, Heat Recovery
Cool Rooms
Chilled Water
Steam and Condensate
Heating Hot Water
Domestic Hot Water
Process Waste
Gases including Oxygen, Carbon Dioxide, Compressed Air, and Liquid Nitrogen
Fridges and Freezers
Incubators
Filtration Skids
Autoclaves
Power Monitoring
Uninterruptable Power Supplies
Door Control
Water For Injection (WFI)
ZI-ARGUS produces electrical design, drawings, cable schedules and data sheets for instrumentation, control panels and electrical installation. All production is implemented and deployed under documented supervision.