Maintenance
and Support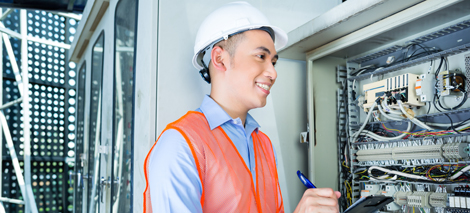 Having a quality, reliable source for technical support is an important factor in choosing a total automation solution provider.
ZI-ARGUS's support teams are readily available to respond in the event of an unexpected breakdown and they keep costly downtime to a minimum. ZI-ARGUS's support department helps organizations achieve their business goals and objectives by providing continuous support and value added services. We also offer complete maintenance outsourcing services for all installed plant automation systems.
Services are available for each production facility, for every level of automation and for the entire life cycle of any plant.
Experienced service engineers in our Support Department are available to maintain and support your systems; offering a complete range of services which include:
Service Contracts
Preventive Maintenance (PM)
Support Line and Call Handling Centre
Repair/Service Work at ZI-ARGUS Service Centre
Industrial Automation Devices
Power Electronic Devices
Instrument and Measuring Devices
Repair/Service Work at Site by Field Service
This service will serve the customer on normal request or emergency call.
Experienced engineers will provide the needed repair services at site.
Spare Parts Logistics
Stock available in ZI-ARGUS Service Centre
Prompt delivery of spare parts
Parts Contract Services
Training
Arrange customized in-house training as specified
Perform the onsite training for the specific control systems used in your facility
Provide technical documentation for all control systems