Vacon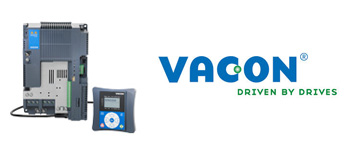 Vacon is driven by a passion to develop, manufacture and sell the best AC drives and inverters in the world - and provide customers with efficient product lifecycle services.
Their AC drives offer optimum process control and energy efficiency for electric motors. Vacon inverters play a key role when energy is produced from renewable sources.
Vacon has a passionate attitude towards developing AC drives and bringing dynamics into the business.
Vacon is the most reliable and most service-oriented supplier in the business. This promise is summed up in their philosophy and slogan: Driven by Drives.