ZI-ARGUS IIoT Suite – Symbiont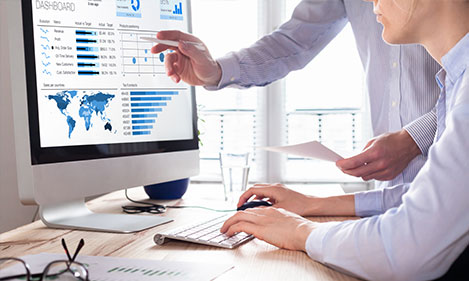 Symbiont by ZI-ARGUS focuses on the ability to quickly and simply connect legacy and new age systems into one central platform. Real-time data and insights, through remote monitoring allows companies to drive impact on daily operations and secure their output potential.
Data Feeds, such as OPC-UA Connector, IT Connector, SQL Connector and many more perceptively connect to our core modules and allow the user to experience faster response rates by intelligently persisting data in memory for dashboards, real-time and historical telemetry trending. Rule generation allows the user to adaptatively create rules and be notified via SMS, email or visualized via the alerts module. Whilst the dynamic reporting package satisfies the needs of every user, simple to connect to data source, all search, sort and filter options as standard with export to Excel, CSV, PDF, Image, Clip Board and advanced options like Subscription to Email, File or Network Server.
Our out-of-the-box products range from
Standard Subscription: Includes one data feed module, single historical resource and our standard dashboard for real-time and historical trending with basic analytics on connected devices & telemetry.
Premium Subscription: This subscription provides you with access to all our developed IIoT modules, including access to future modules once they become available.
Project Implementation: For advanced scenarios, where additional set-up / config is required to connect new adaptors or development is required to meet the needs of a tailored solution.
For more information, please contact info@zi-argus.com